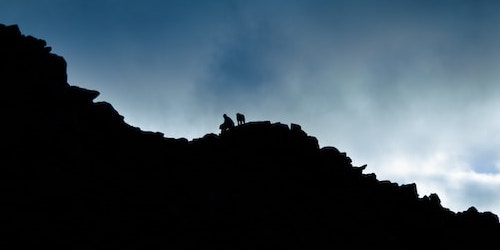 The Swedish Board of Health and Welfare (Socialstyrelsen) shares data on Post COVID-19 condition. Here, we show visualisations of data on symptoms, healthcare contacts, and geographic distribution, among other things.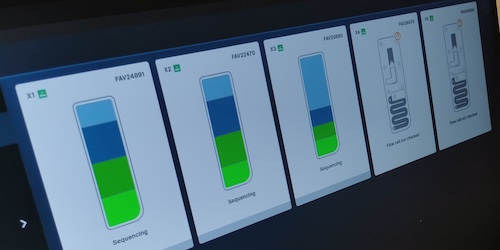 Surveillance of viral genome sequences is crucial in tracking the spread of viral variants. This dashboard shows whole-genome sequencing data generated by Uppsala University Hospital.
Surveillance of wastewater for pathogens can be an effective means of predicting upcoming outbreaks. This dashboard contains data originating from the multiple research groups across Sweden.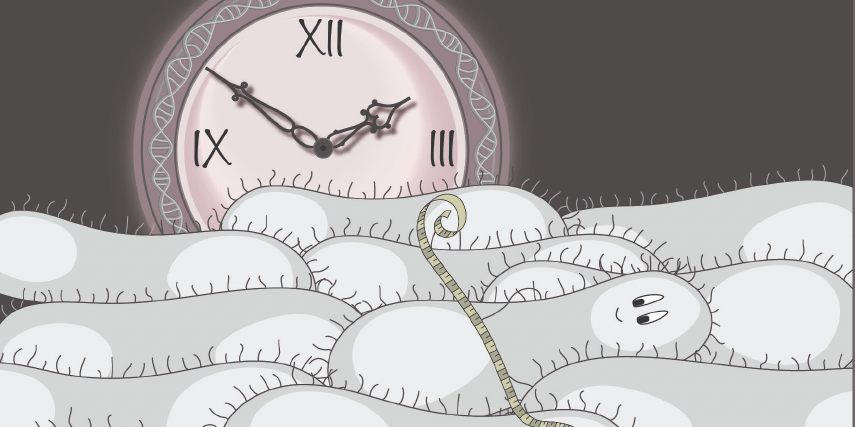 September 20, 2023
Sample Collection Database
Biobanks
The Swedish COVID-19 Sample Collection Database is a tool for researchers wishing to make use of samples and data stored in various biobanks across Sweden in their research. The database allows to find sample collections matching their needs using various filters.
Read more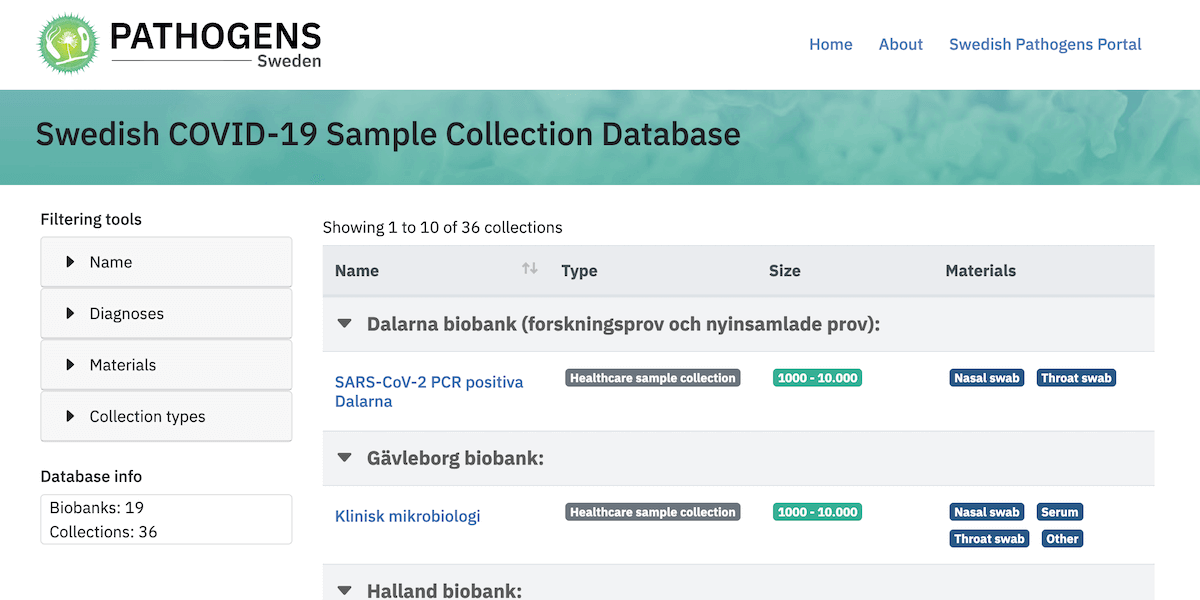 ---
What's new?
News about new sections, features, as well as significant milestones.